Collect the ashes in your fireplace now.
never use hot wood ash....
Now that winter is coming to a close you can utilize a valuable soil amendment from your fireplace: Wood ashes.
They are rich in Potash which "sweetens" the soil by r
aising the pH (more alkaline).
Sweet soil is the balm of lilacs and other flowering
shrubs
.
If your lilacs produce too few flowers, Potash can help.
Composting ashes is an ideal way to put them to use in the garden. Decomposing materials in the compost pile can become acidic and wood ash is more alkaline and helps offset this.
Apply r
egular wood-ash applications on soil beneath your shrubs in fall, winter and early spring.
You cannot apply too much; rain and snow dilute the concentration of Potash considerably. Empty
t
horoughly cooled
fireplace ashes into a large container and then pour a large amount in a wide circle beneath the drip line of mature lilac shrubs. For small ornamental, herb and vegetable plants, pour about a cupful beneath them.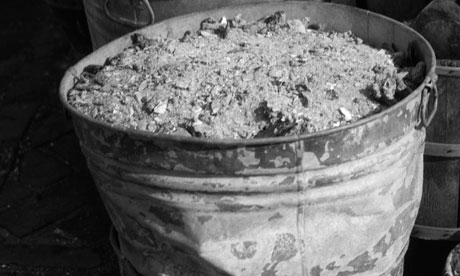 wood ashes
Here are plants that prefer sweet soil:
Ornamentals:


Clematis, Gypsophila, Japanese anemones, Lilacs, Madonna Lily, Nasturtium, Passionflower, Peonies, Phlox, Sweet Peas, Virginia Creeper
Herbs:


Lavender, Rosemary, Thyme
Vegetables:


Beets, Cauliflower, Cabbage, Leeks, Melons, Onions, Parsnips, Spinach